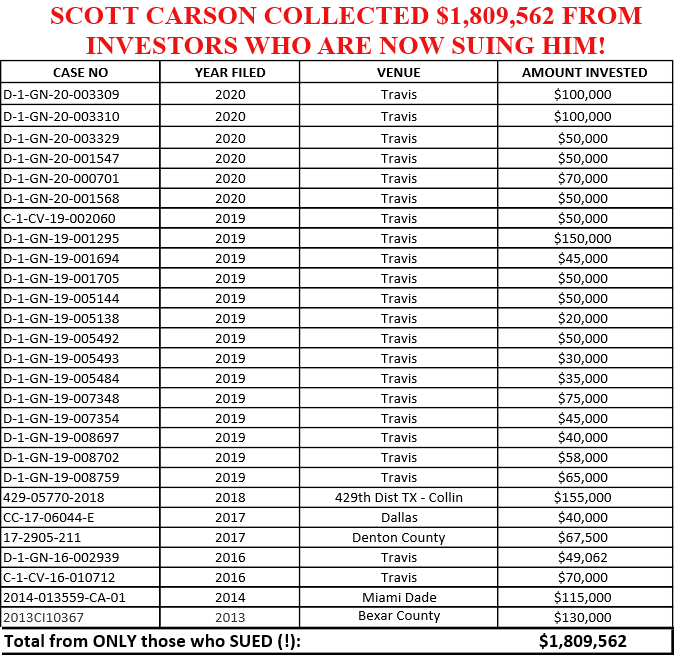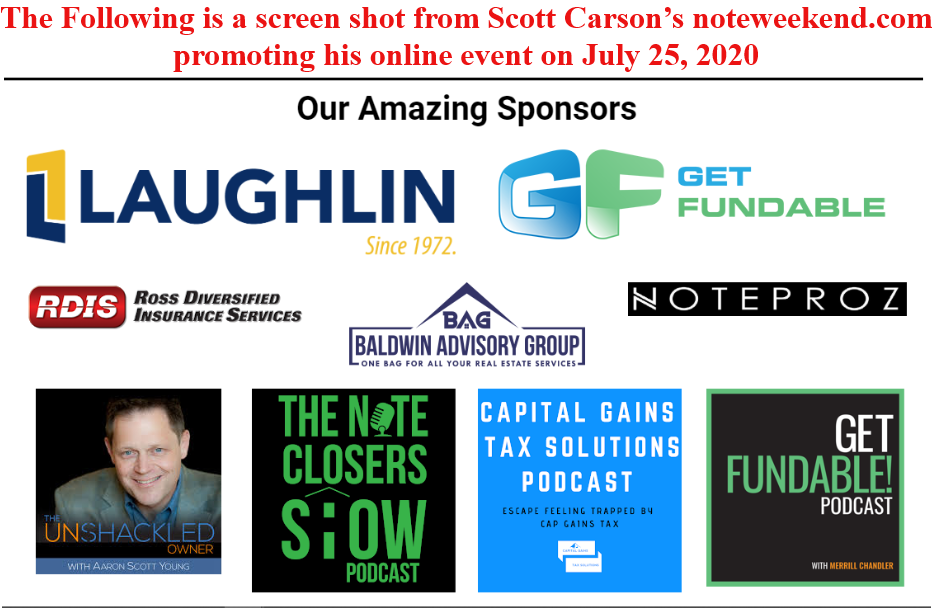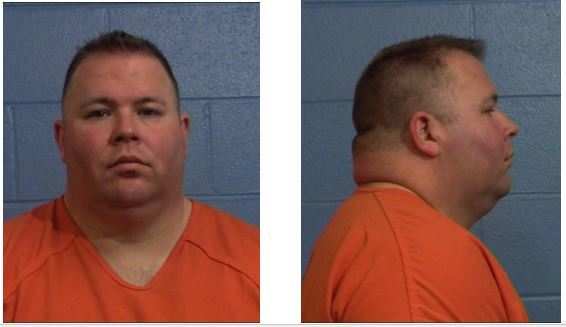 Here's a mugshot from Williamson County, Texas, which posts this sort of thing on line. This is from his arrest on 4/15/19.
https://judicialrecords.wilco.org/PublicAccess/default.aspx
Below are original petitions or complaints from the cases that I could find from investors who got tired of trying to coax communication, accountability and their money back from Scott Carson.
They are, of course, public record.
I have redacted part of the names of the Plaintiffs out of consideration for the Plaintiffs, but again, these documents are public record, and anybody can request them from the respective venues where the lawsuits were filed.
The oldest filing I saw was from 2013, so this clearly isn't something that's only been going on a short time. I don't know the outcome of the court cases, as it was plenty time consuming just to collect the initial complaints and petitions.
COURT CASES